Company Brief
SWISSCOAT Laboratory, established in 1989, with over 30 years' sustainable development, a comprehensive Rx Lens laboratory focusing on the production of full scope of lens product and service. Over 30 years, we have developed a very strong dedicated workforce, experienced management team, mature and efficient logistic system to work 24 hours in order to supply the fastest and quality Rx lens service to all customers. We have developed a strong R&D development team, SWISSCOAT team and working labors are all professional trained expertise on lens knowledge and production. We offer the most comprehensive Rx lens products and service portfolio to the market. The laboratory is located in a new 200,000 sq feet, a state-level new industrial area. Till now we have daily Rx production capacity of 10,000 pieces per day..
Product And Service Brief
SWISSCOAT offers all kinds of indexes and material (Mineral, Plastic, Trivex and Polycarbonate) in Clear, Digital+ UV Block, Transitions, Polarized, Drivewear and Nxt Impact Resistant material. We supply full range of Single vision, Bifocal, Conventional progressive, High Definition progressive and Customized High Definition Progressive production in all materials and indexes. Full range of Single vision Stock lens supply is available to order. We provide full warehousing, logistic control, glazing and mounting service to customer. We are the Qualified optical serviced laboratory that has implemented and maintains a quality management which fulfills the requirement of FDA, ISO 9001:2015 and CE for the scope of Production of Rx lenses. We have developed many new products like Myopia Control monitoring lenses, Premium low reflect anti-reflective coating, digital block coating and a wide array of Rx color tinting.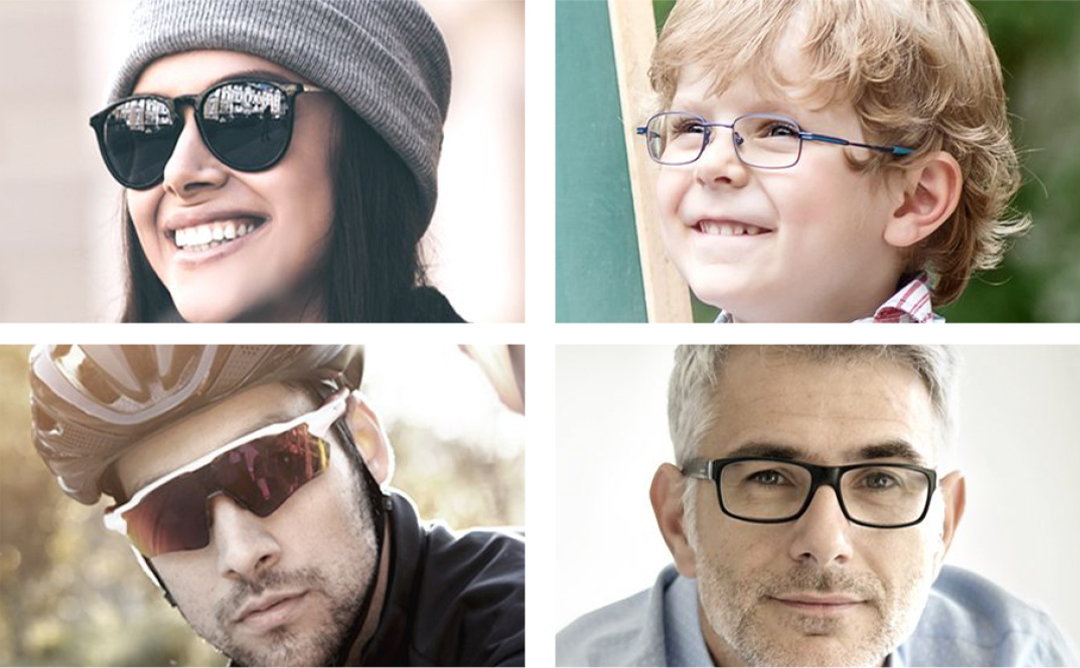 About SWISSCOAT
SWISSCOAT is a lens laboratory known for producing state-of-art optical lenses and offer customized solutions for natural and comfortable vision, wide selection of thin and light lenses, premium materials and high-tech finished. All SWISSCOAT lenses are guaranteed value for quality and money.
Enjoy quality service and exceptional high quality functional lenses from SWISSCOAT for people of all ages. Whether you're looking for a new pair of glasses or need to change your vision needs, SWISSCOAT always has the right solution. With passion, enthusiasm and wealth of knowledge, customers love our lenses.
Lens Specialties
With a passion for eyes and plenty of experience developing the perfect lenses, SWISSCOAT is proud to offer a range of lenses, from sun lenses to regular lenses to meet customers vision needs. We consider style, practicality and function in all our designs, creating some of the most innovative designs in progressive lenses, transition shades and more.
1991
SWISSCOAT made first generation resin fiber non-reflective lens, which has an excellent market reputation.
1995
SWISSCOAT launched a series of multi-functional specialty lenses.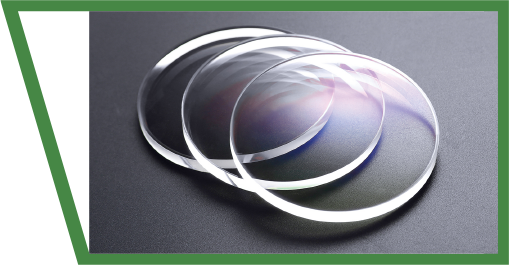 2001
SWISSCOAT took the lead to begin produce optical lenses with digital grinding methods. The power error produced can be as low as 0.01D (Note: the power error of traditional grinding lenses is as high as 0.25D), which greatly improves the accuracy of the lens. At the same time, digital polishing can be used to produce functional lenses for different purposes, such as multifunctional progressive lenses, anti-fatigue lenses, sports-specific functional lenses and children's myopia control lenses, which will help increase product diversity and expand market share.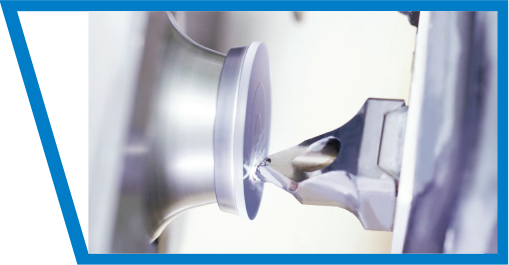 2012
SWISSCOAT continues to make breakthroughs and develops MV997 high-definition coated lenses. The lenses have extremely low reflection characteristics, and the pleasing appearance has sucessfully won many customers and users. With the sucess of the MV997 high-definitions lens, many new customers at home and abroad are attracted.
2013
SWISSCOAT continues to develop kids myopia control lenses, anti-blue light coating and latest multi-focal lenses.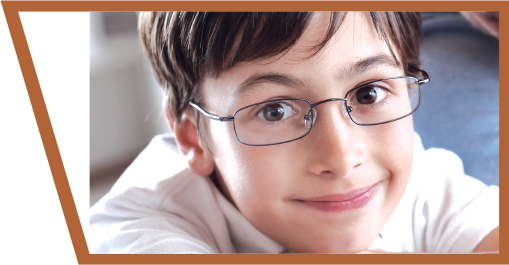 2014
The Hong Kong Polytechnic University conducted clinical tests on SWISSCOAT StressFree blue light filter lens products, and the report was excellent. It sucessfully pushed the sales of SWISSCOAT to another peak.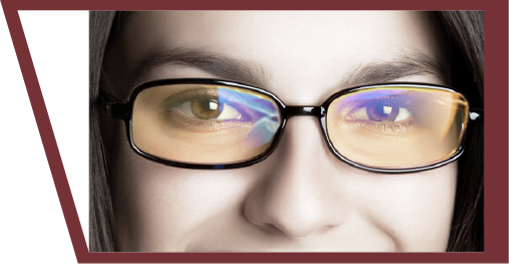 2015
The launch of the 1st generation customized lifestyle Smart Evolution 1.0 progressive product.
2017
ImpactFREE coating is introduced to the market.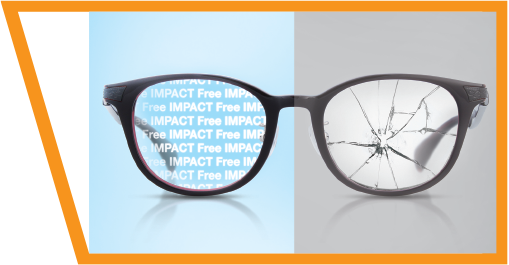 2018
2nd generation customized lifestyle Smart Evolution 2.0 progressive is launched.
2021
Smart Evolution 3.0, TM thinnest technology on Specialty lenses, MYO Protech kids Myopia protective lenses are launched.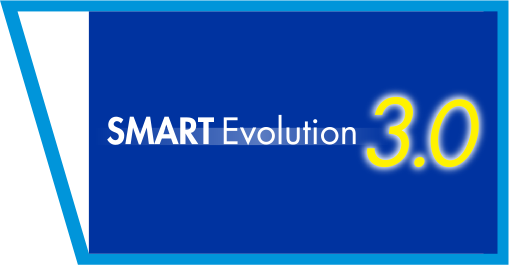 SWISSCOAT AI VISION CENTER is opened to allow more customers to experience the best of SWISSCOAT lenses. SWISSCOAT is a one stop solution provider for the optical shops and eye care provider.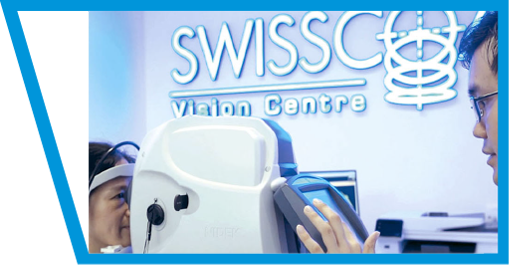 SWISSCOAT - The Rx Lens Specialist
One Stop Solution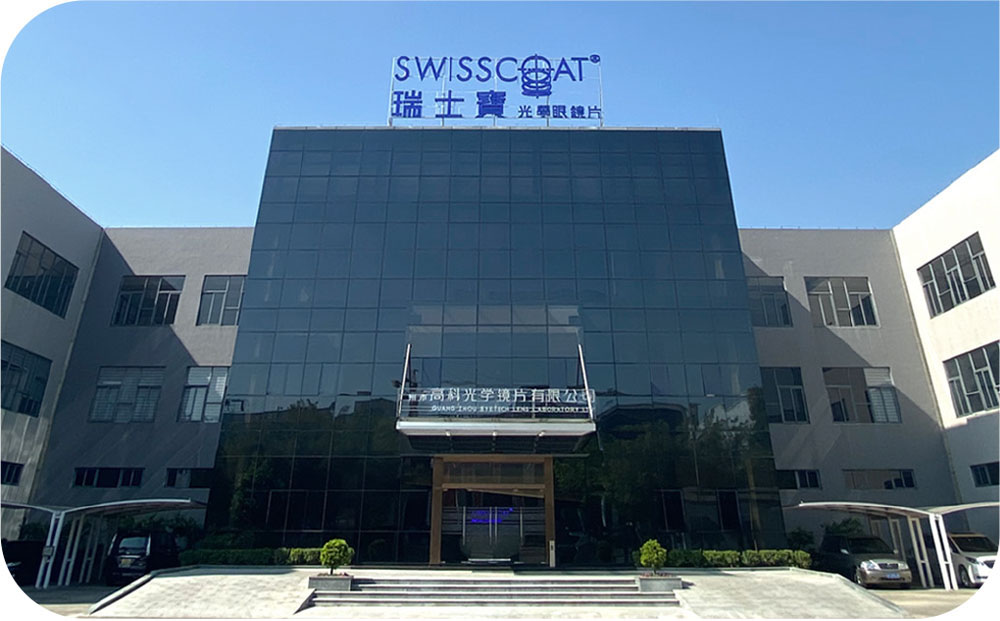 1. Production Factory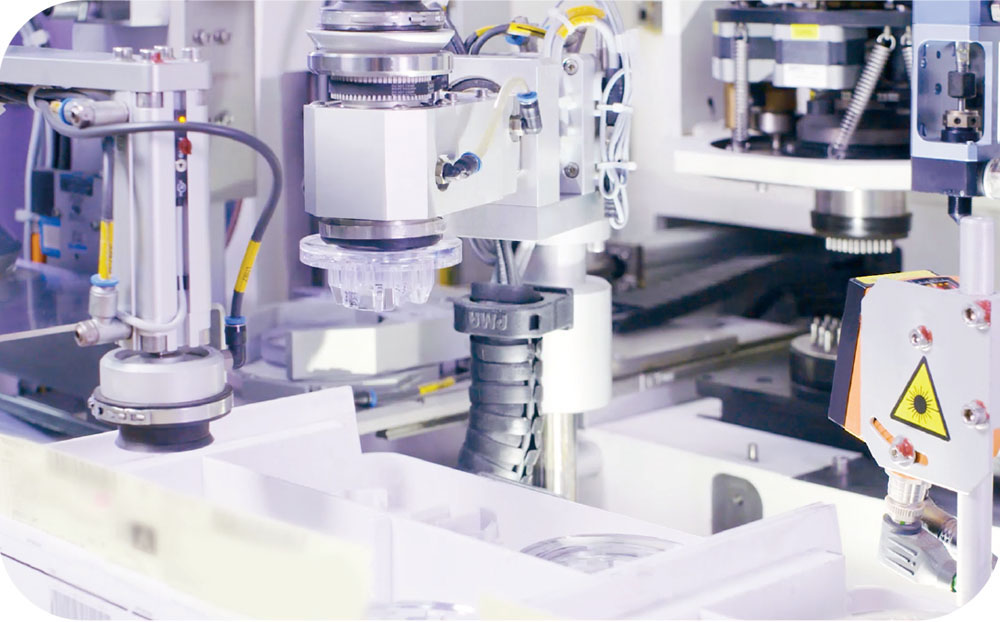 2. Auto Blocking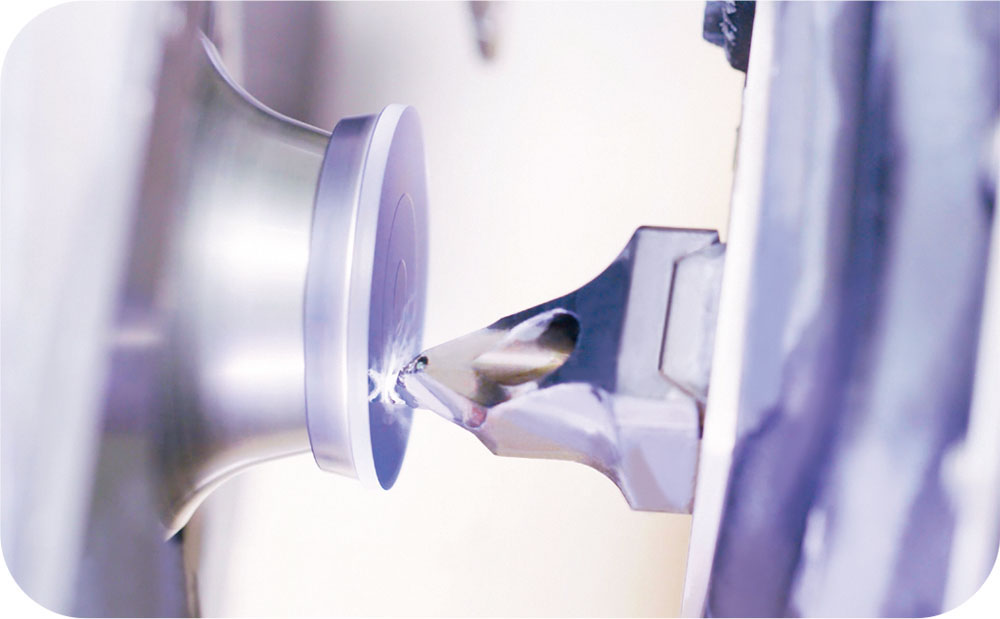 3. Auto Generating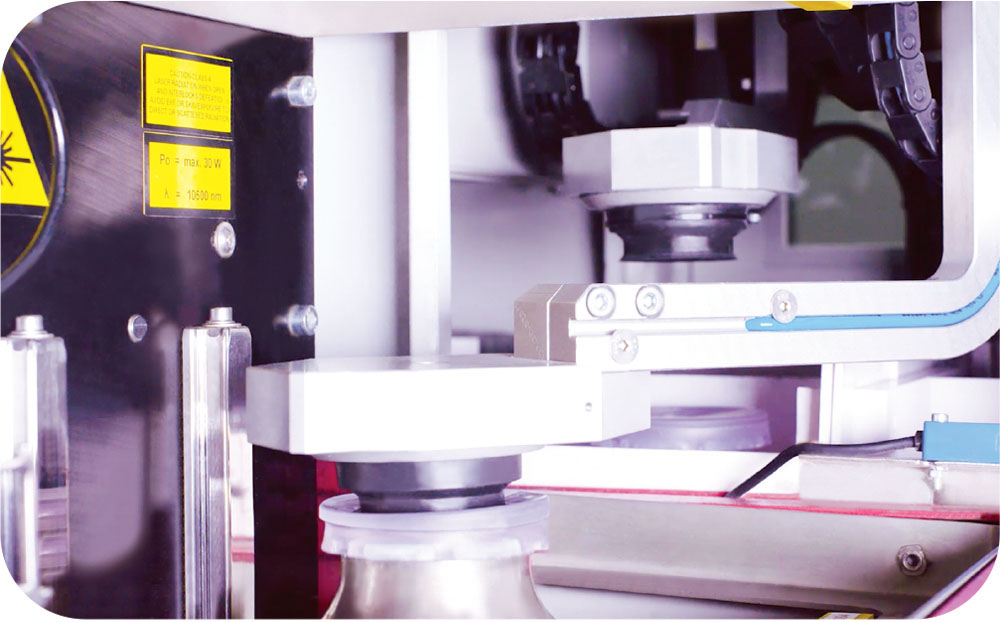 4. Auto Laser Marking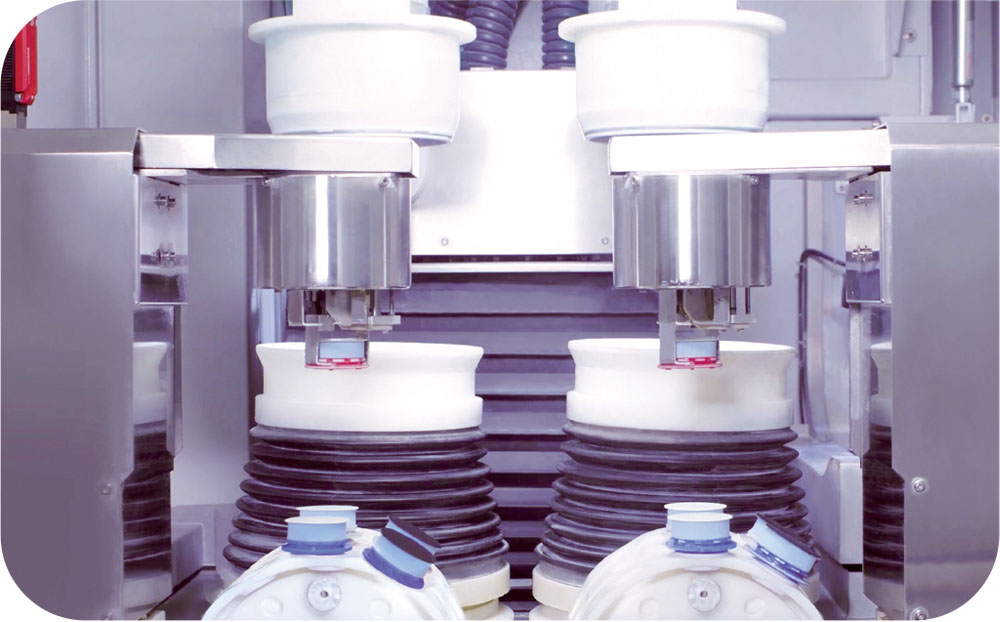 5. AR Polishing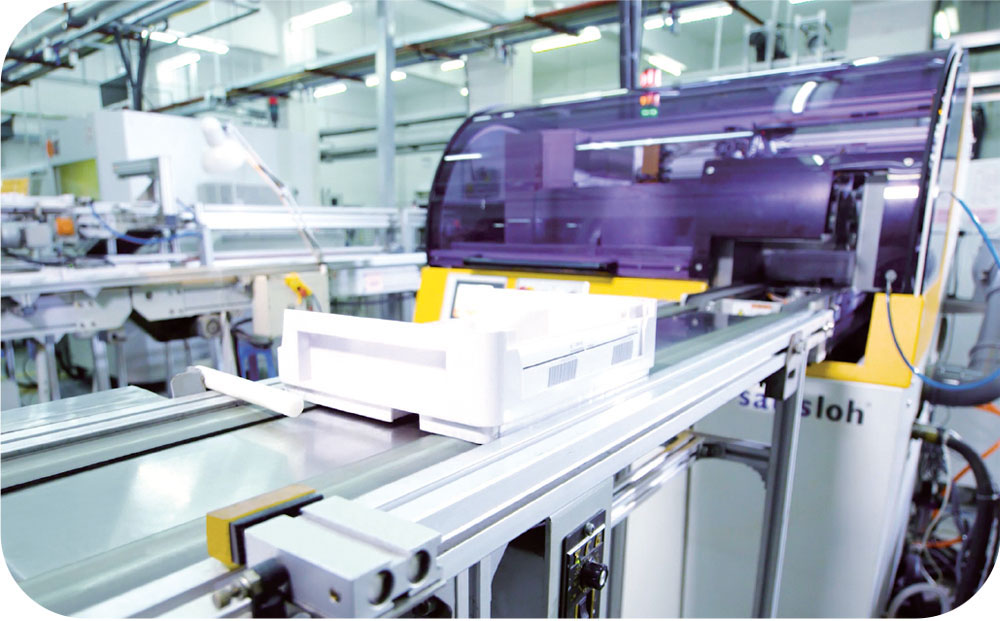 6. AR De-Blocking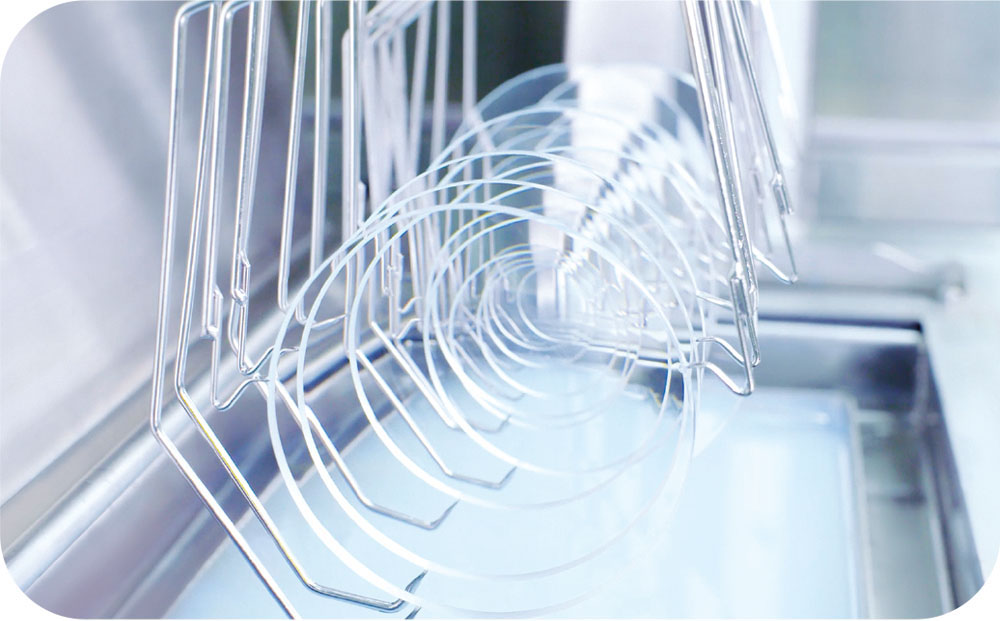 7. Hard Coating
8. AR Coating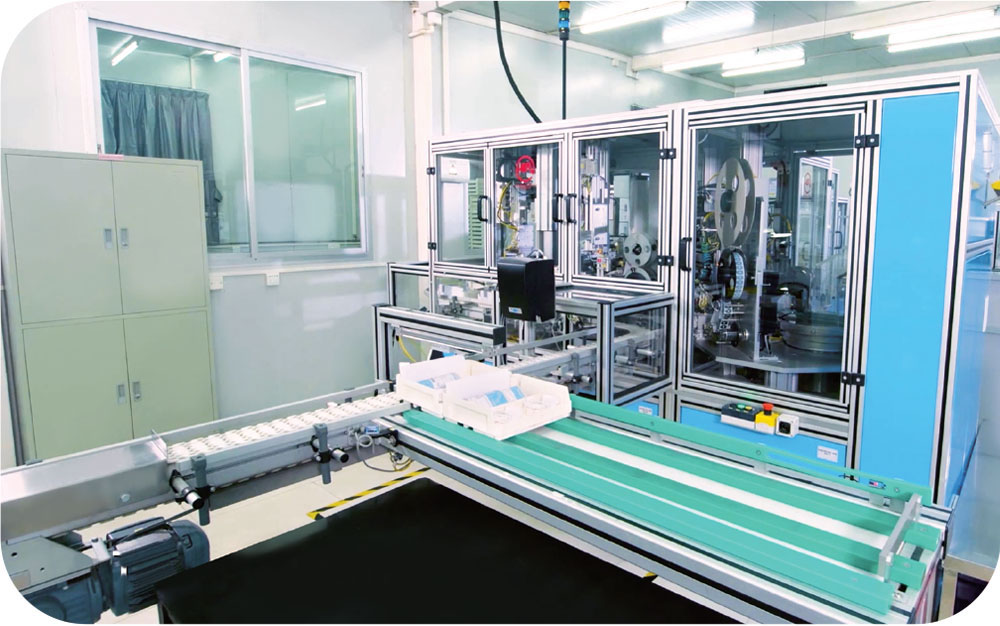 9. Auto Checking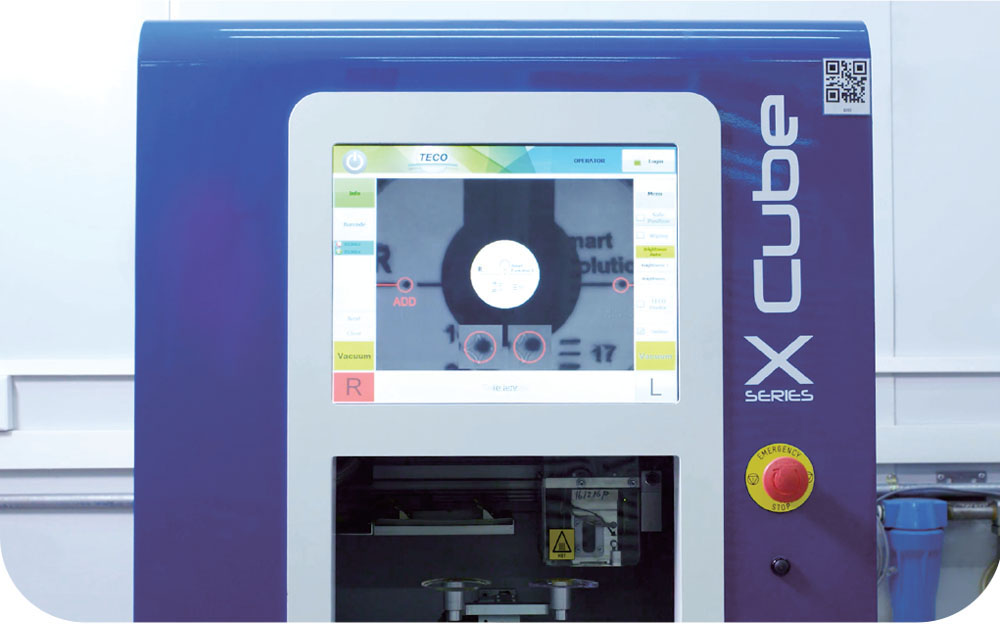 10. Stamping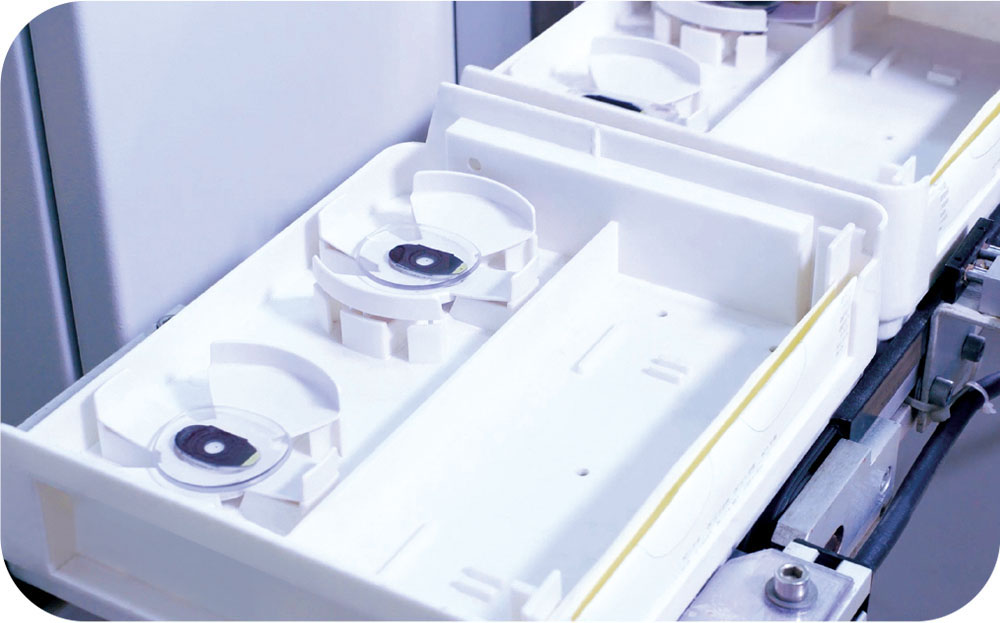 11. Auto Edging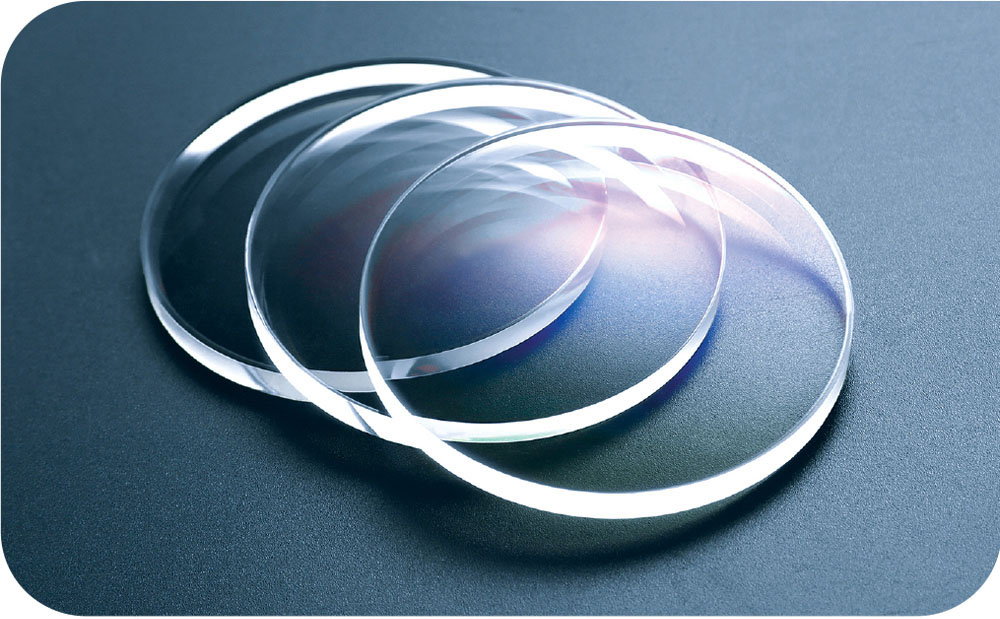 12. Precision Rx

All our lens products are designed and created out of innovation
We understand that all our customers, of diverse background and lifestyle needs, would have different corrective eyewear needs. Our dedication to provide a comfortable vision experience begins at the technology. As a lens specialist, we offer the right solution for glasses wearers with precisely crafted lenses that are packed with features.
Every SWISSCOAT lens product is carefully crafted with unique state-of-the art Precision Technology - each and every pair of lenses is customized to answer to the individual eyewear needs of our customers. Whether you are looking for single vision lenses, progressive lenses, or lenses with special protection functions, SWISSCOAT always has the right solution.
The strength of our precision lies in 5 core areas that we have carefully refined over the years.